Elizabeth Street Garden Identity Redesign
The Elizabeth Street Garden site has nearly a 200 year history as a public space! From the 1800's till the present, the site has been an outdoor recreational and educational place for the people of the community.
The goal for this project is to create a new identity for the garden for it to use in campaigns, events and social media posts.
Key words for ESG:
Community, Nature, Arts and Culture

Iterations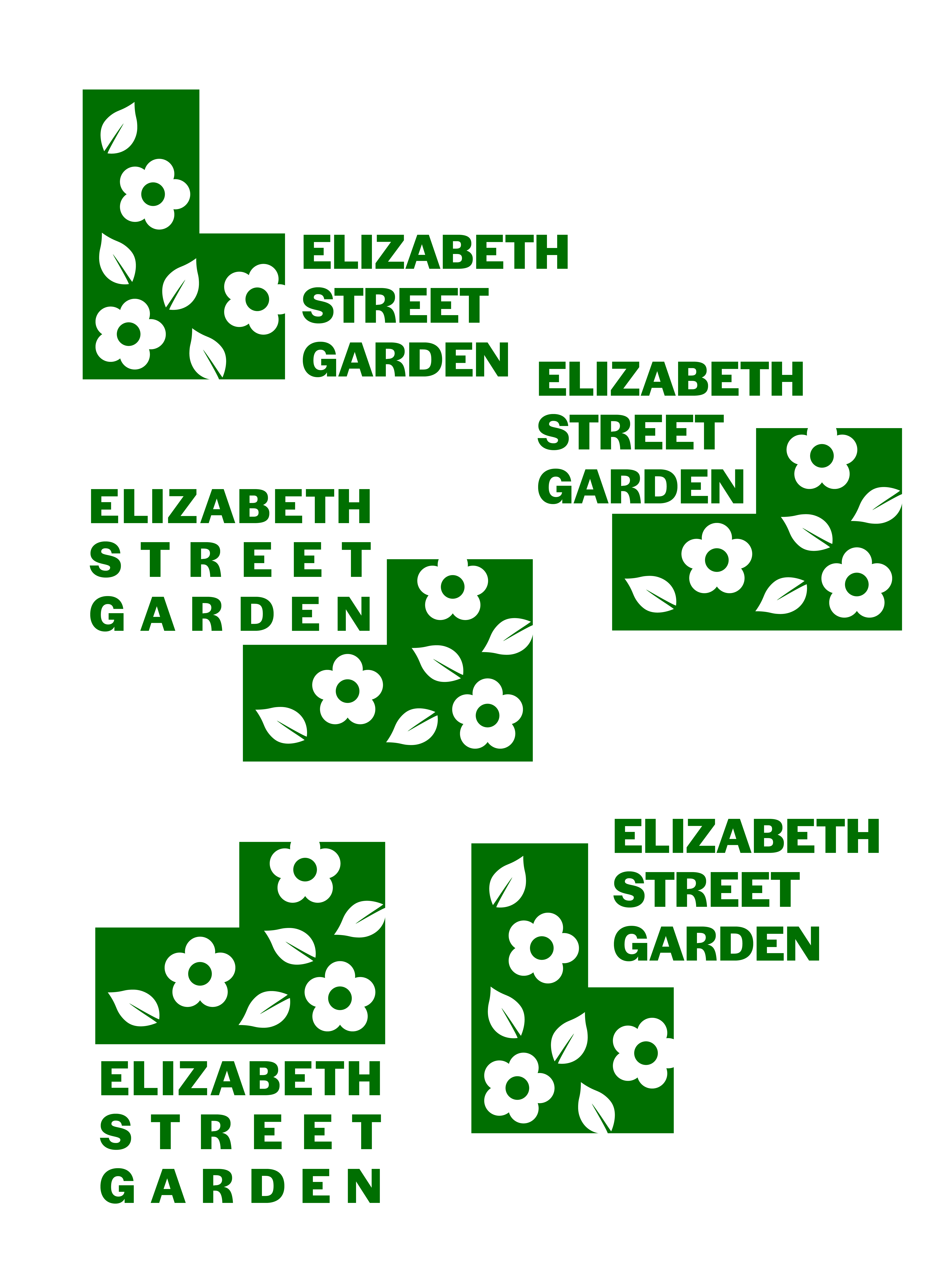 New Identity
Using the motif of green leaves from the old logo and adapting it with typography, the new identity aims to give a fresh, energetic impression.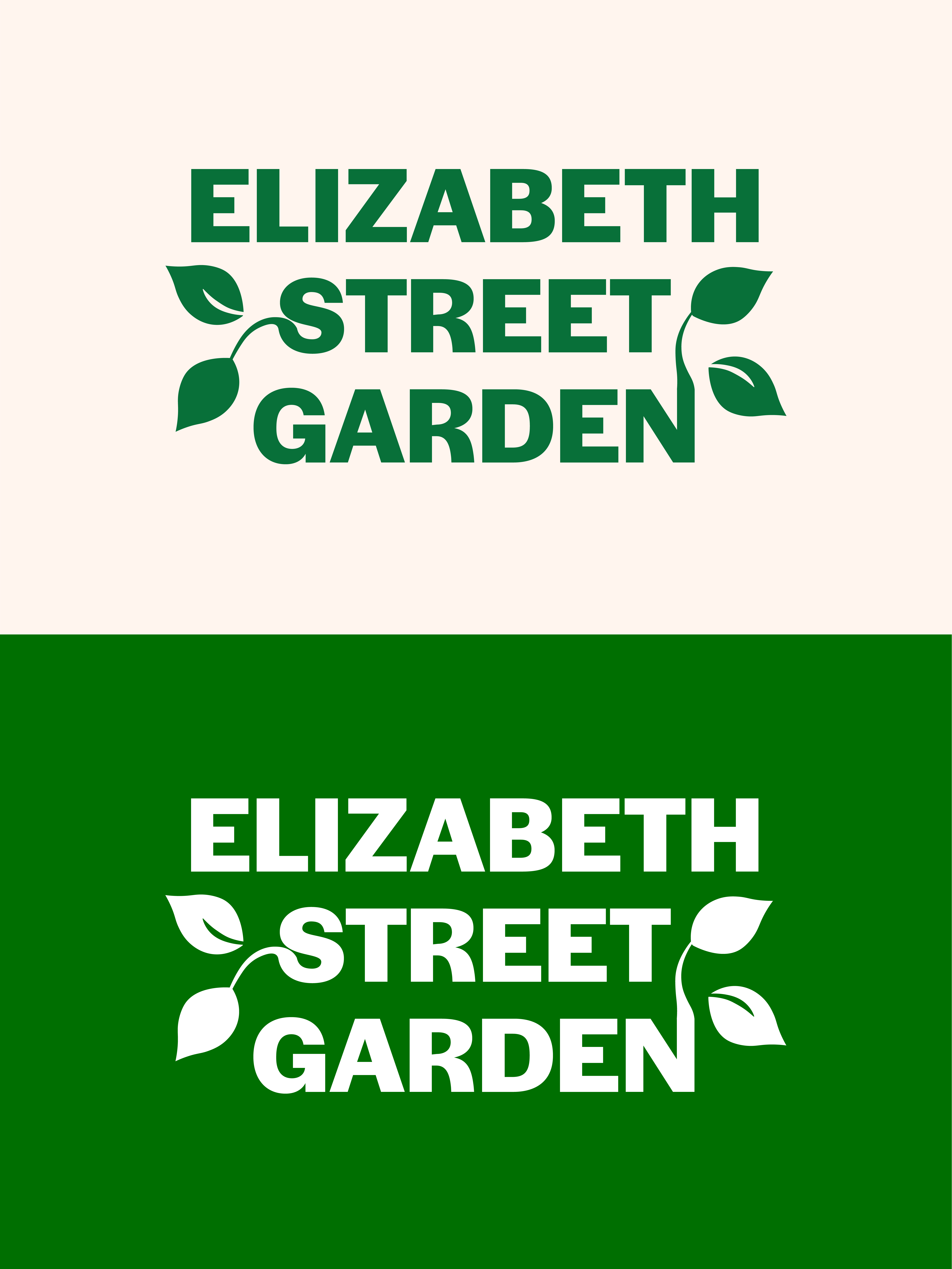 The new identity can be easily incorporated into event posters, social media graphics and email campaigns. It allows space for different art style and variations.
Branding Guidelines