Brighter

Digital Product Design, User Interface, User Experience

---
Mission:
Design a tour app designed for non-profit
Time:
3 weeks
Team:
1 product designer
Tools:
Figma, Adobe Creative Suite
---
︎︎︎Background
Brighter is an app designed for United States lighthouse Society. U.S lighthouse society is a non-profit organization that dedicated to preserve and restore America's Lighthouses and their history. Only for academic purpose.
︎︎︎How did I learn about the users?


I'm unfamiliar with people in the age group of 50-65 and their travel choices so I decided to distribute questionnaires in Facebook lighthouse lover groups(with 10K+ members) for generative research purpose. The results supported me to locate my target audience while pointing out the user problem.
Part 1 Questions about demographics, travel frequency and travel companions


Part 2 Questions about tours and frustrations


Part 3 Expectations for mobile application


︎︎︎Uncovering the emotional and practical needs when planning to travel as well as when traveling
Retired senior citizens who love traveling to see lighthouses and enjoy their life, but having trouble finding info using current products. They always travel with family members however sometimes find themselves fail to engage their grandchildren into the trip.
---
When older adults contribute to the well-being of youth, it cultivates a sense of purpose and extends benefits both ways, according to a new Stanford report.
---
︎︎︎User Problem
---
Lighthouse lovers need a platform that allows them to find more information on tours of lighthouses easily, and enable them to plan a trip that is also engaging for their family members, not just themselves.
---
︎︎︎What can brighter do for them?

Our mobile application provides lighthouse lovers with detailed information of different lighthouses around the country, offers suggestions for tours while making this a fun, valuable experience for both you and your family.
︎Brighter promise updated information about lighthouses and accurate navigations.

︎Brighter connect in-app functions with on-site activities waiting for younger generations in your family to explore and play with.

︎Brighter offer a digital version of lighthouse passport for you to continue your collection.
︎︎︎Business Goals

+ Remove invalid and erroneous information to provide a better search experience

+ Increase revenue by promoting tours of U.S lighthouse society

+ Develop an interesting experience to ensure the users' satisfaction by connect in-app functions with on-site activities

+ Increase revenue by including children and younger people as our target audience

︎︎︎Visual Style & Typography
A process of attempting to keep the classic beauty of lighthouses without losing children's attention .
Key Design Moments

1. From Illustration to Image Based
Before and After
At first I intended to incorporate many illustrations into the app, but considering images are more trustworthy and appropraite for a tour app, I decided to use illustration as a complimentary element instead of a main component in the app. It only shows in the passport page and the lauching page.

2. Resolve those "Text Bricks" through design system and typography hierarchy

I have to deal with a large amount of text, which makes typography hierarchy extra important especially in the lighthouse detail page. By using multiple type styles and lighter text color, I'm able to resolve those "Text Bricks" and creat a better in-app reading experience.

VIEW PROTOTYPE(40+ Pages) HERE
Separate lauching screen for day and night

"Key branding moment"

The lighthouse illustration sets up a calm mood for users while smoothing them into sign in.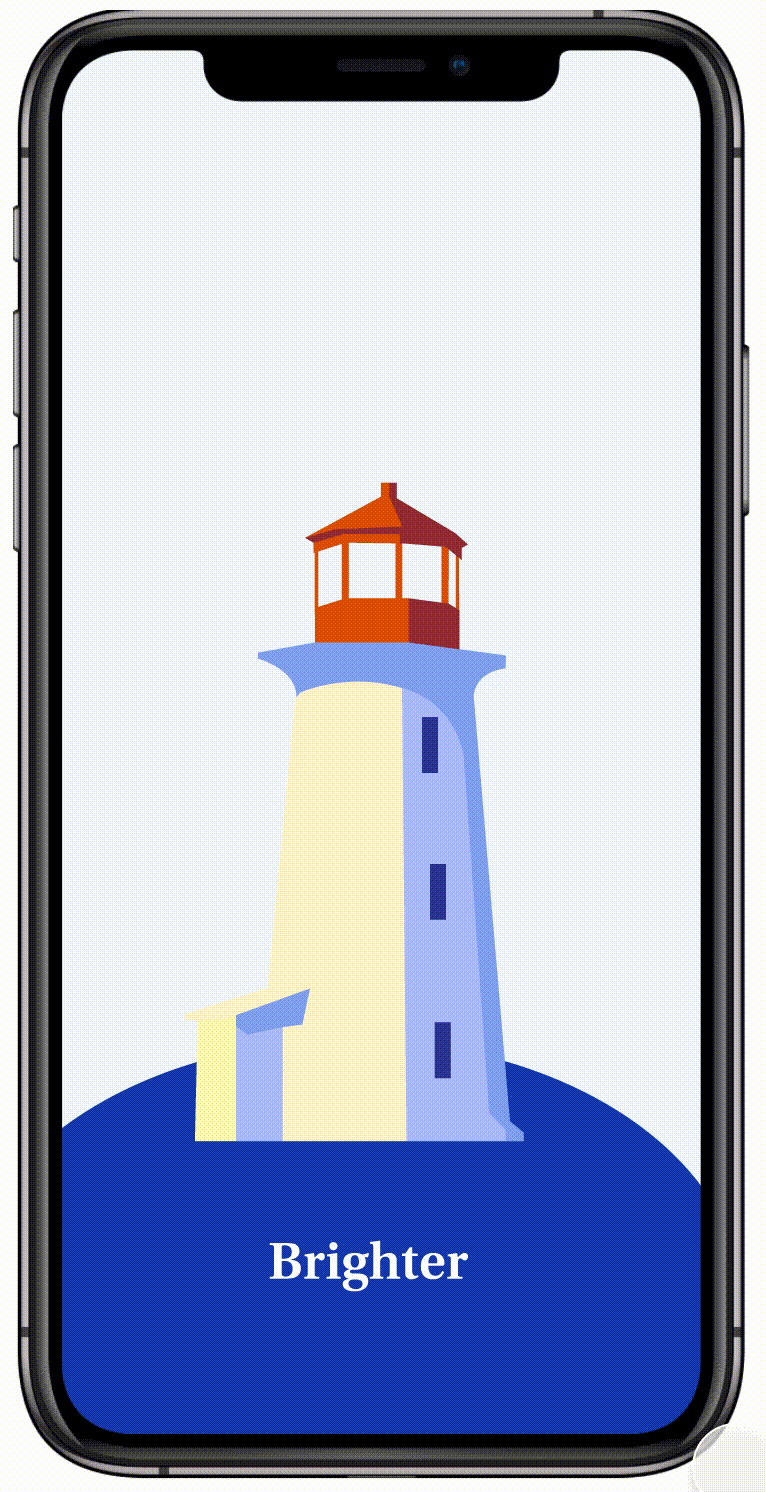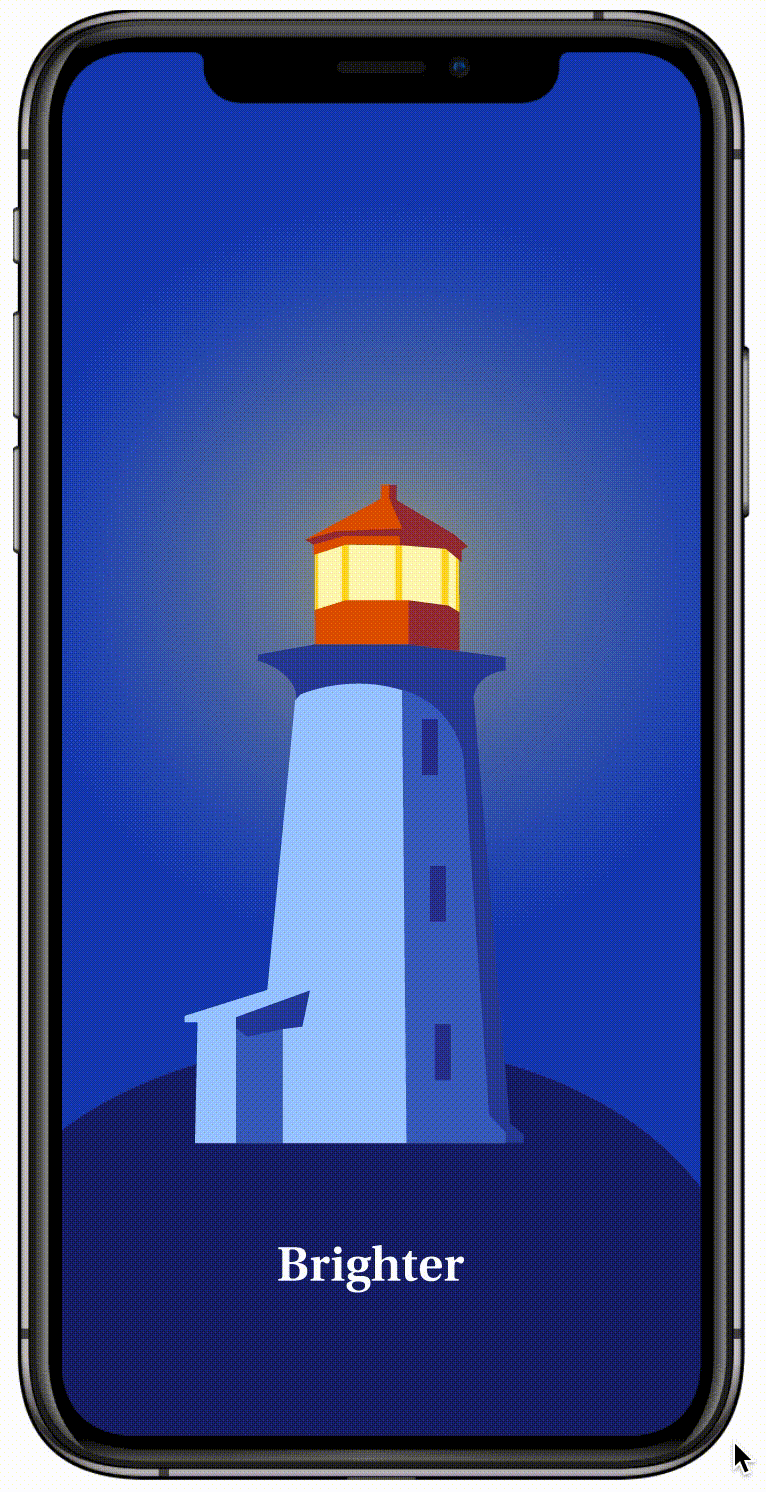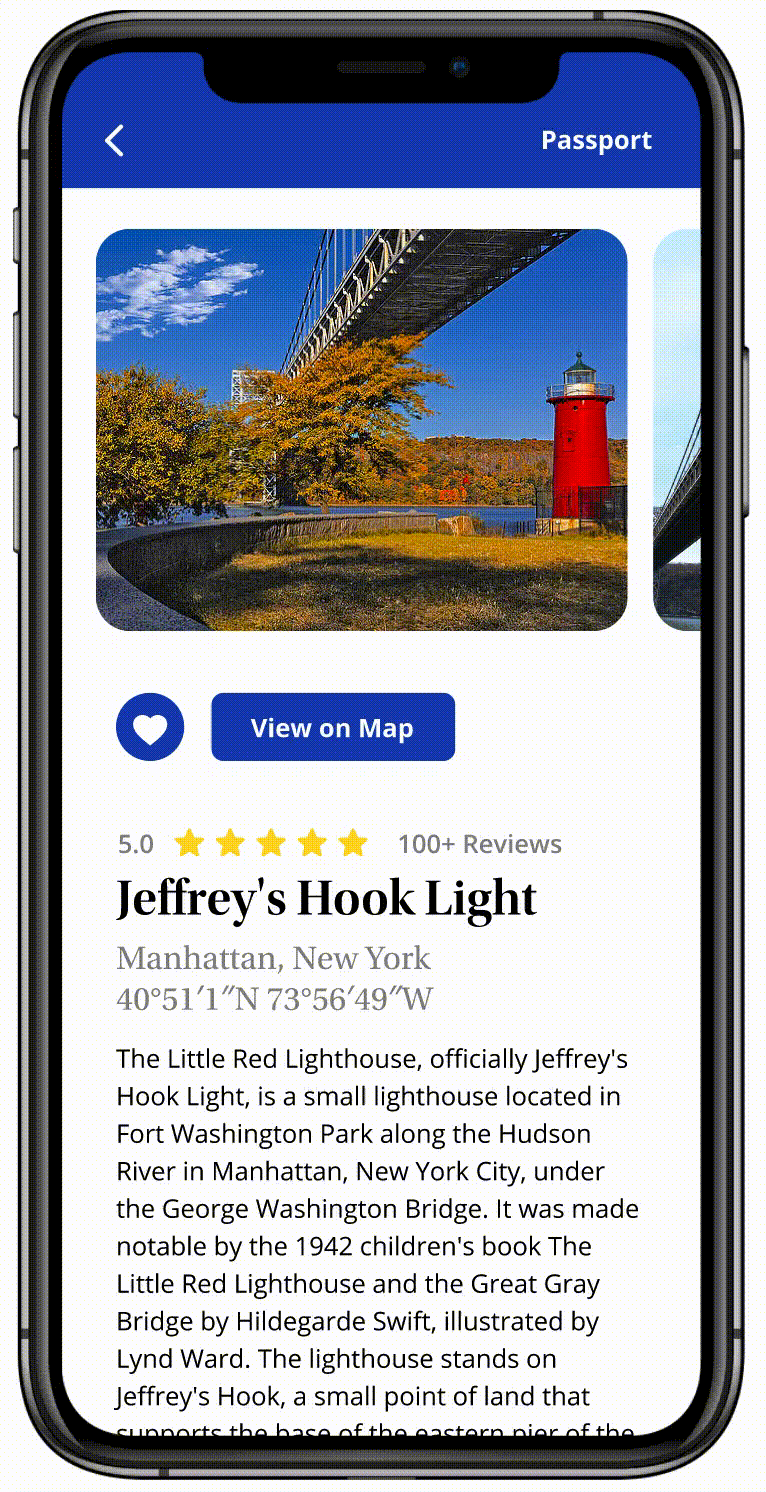 All Information Here

"A wikipedia for lighthouse"

Detailed description with daily lighthouse suggestion brings new sparks to your life.

Tour Guide

"Your trip starts from here"

Support different travel options including sponsored tour, self-guided tour. You're also welcome to create your own lighthouse tour.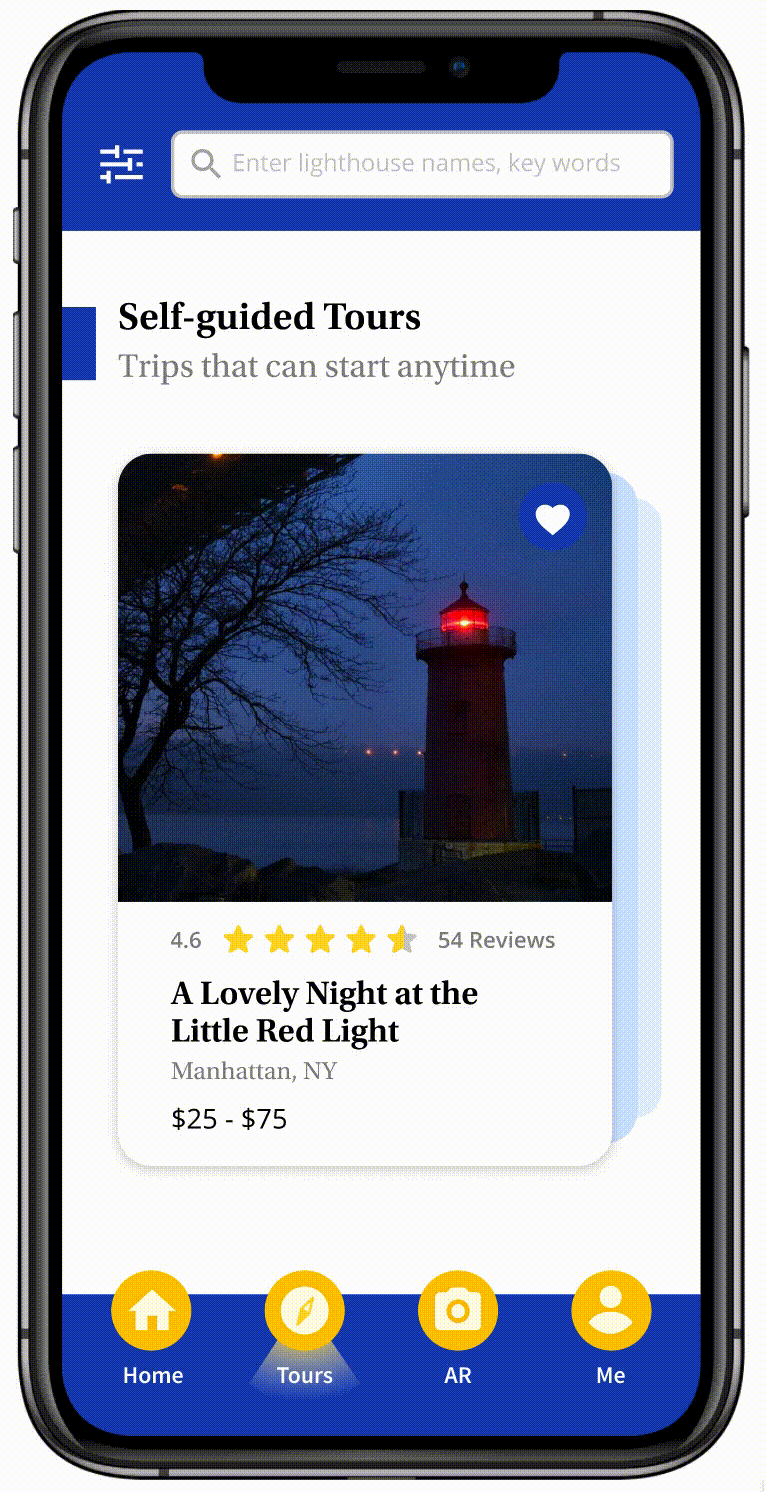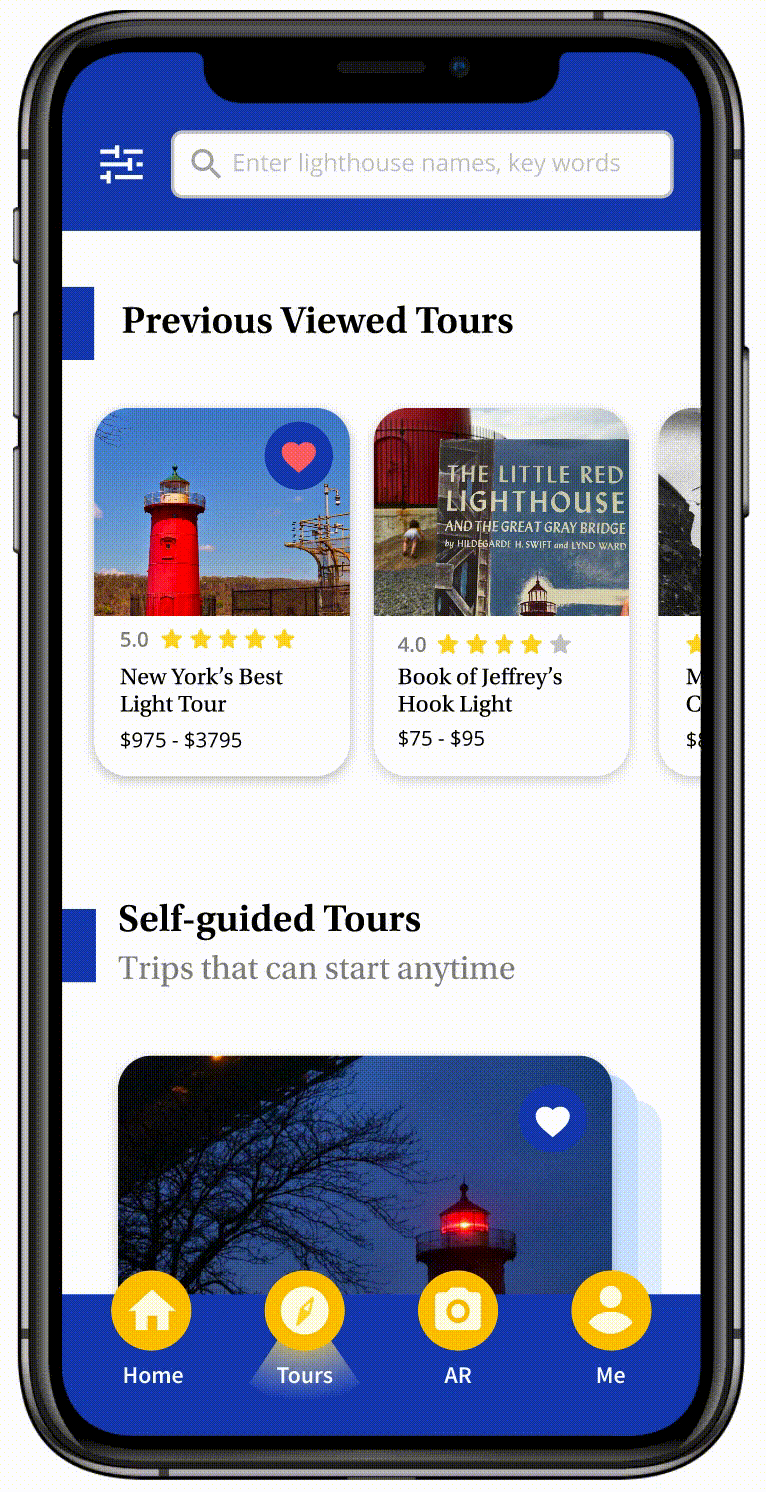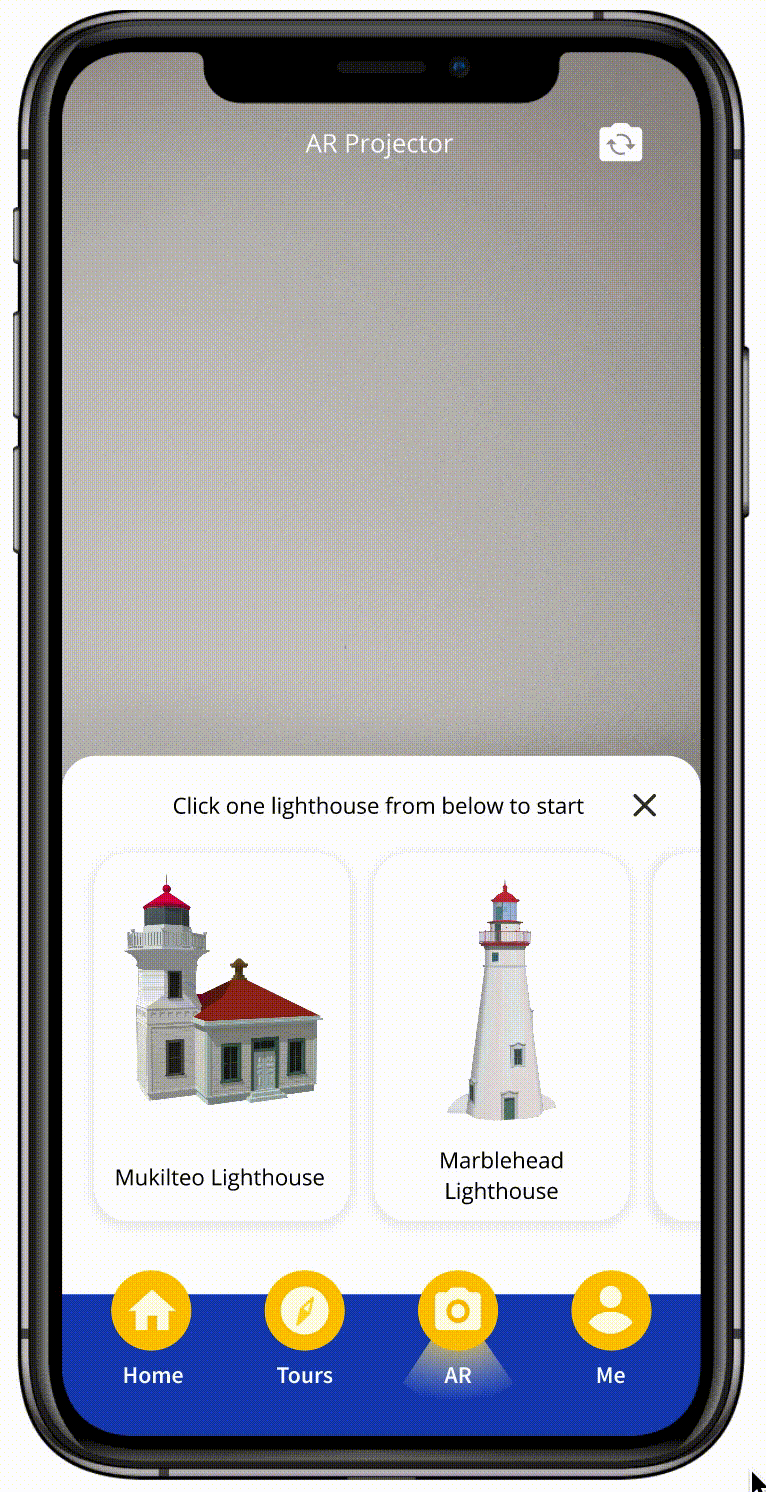 AR Interaction

"Play and learn at the same time"

Designed for school-aged children to raise their interest of lighthouses
Lighthouse Passport

"Keep Tracking Your Collection"

Mark your visit when you are on site and win a different travel sticker each time.